Our mission, to be at the heart of your needs!

Founded in 2013 and well established in the Danville, Quebec region, our company specializes in the transportation of general freight . More than 100 trucks and 300 enclosed trailers serve our customers across Canada and the United States .
We offer a safe, fast and courteous transportation service. We are proud to provide our customers with a fleet of vehicles maintained according to recognized preventive maintenance programs.
We also specialize in brokerage. Our Grayson Logistics Inc. division offers transportation logistics services that stand out, thanks in particular to a team that provides high-quality follow-up with our customers.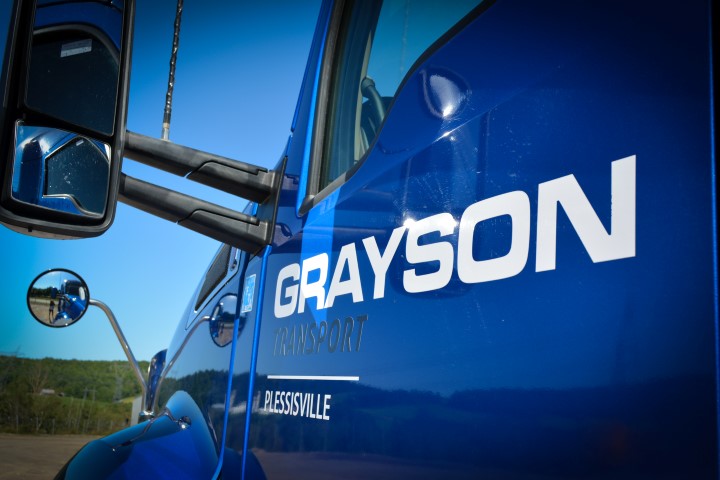 Our company is built on sound values and shines thanks to the expertise of its employees who have accumulated extensive experience in the field of transportation.
At Transport Grayson Inc, we are committed to providing ever more efficient transportation and logistics services that stand out from the competition. Our main mission is to be at the heart of the transportation needs of our loyal customers.